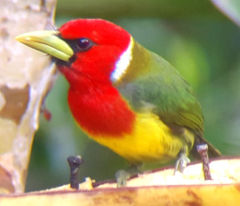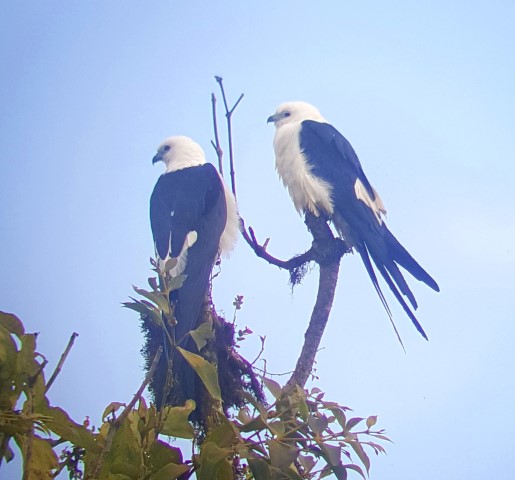 Mindo, part of Ecuador's Cloud Forest, represents a key site for birdwatching because the warm climate and rich natural landscape makes this area an ideal place for birds to live. Home to over 500 bird species and a vast diversity of other wildlife, Mindo is named an IBA (Important Bird Area) and most of its forests are protected. In recent years, Mindo has had one of the top 3 highest bird counts in the world, and has the highest count of endemic montane birds in the entire world. Ecuador is also the country with most species of hummingbirds, over 130, and Mindo is a great place to see these tiny birds up close.
Many bird tour companies value the aspect of conservation, and therefore are always respectful to the birds and their habitats. One can always birdwatch on their own simply by walking through the forest paths early in the morning with binoculars in hope of catching a glimpse of a toucan. A nice place to see birds on your own is at Casa Amarilla, where there are numerous woodland trails open early mornings. But sometimes booking a birdwatching tour with a knowledge guide can give you a more promising experience.
Here at Las Terrazas de Dana Lodge, you can birdwatch from the front lawn. Out front is a small wooden table where there are always open bananas so birds are compelled to come and have a snack. You can always see different types of birds swooping in and out of the yard to come eat some of the banana, so simply sitting outside the dining area at Las Terrazas de Dana Lodge is a great way to see Mindo's birds flying freely. The best months for birdwatching in Mindo are July through September, as these summer months generally have clear skies and warm weather. Anyway you can practise birding in Mindo all year around.
Our local operator offers Bird Watching Tours with experienced and licensed english speaking local guides.
Photos from our Bird Watching Tours: