Located in Mindo Ecuador, welcome to Las Terrazas De Dana Boutique Lodge & Spa
- We have Tour Operator license in Ecuador -
Las Terrazas de Dana Boutique Lodge & Spa is a family business run by two siblings, David and Ana. That's why the mixed word "Dana".
We are proud to present you a place to relax and enjoy in one of the best bird watching hot spots in the world, Mindo Cloud Forest. Are you going to miss the Dana Experience?
Mindo Ecuador is located at the heart of Choco Andino de Pichincha Biosphere Reserve declared on 25 July 2018 by UNESCO.
Our lodge is a pioneering ecolodge with modern design where the latest technology in metal frame construction and traditional construction blend. It's a sustainable building that takes care about ecology and the environment.
There are six bungalows with spectacular view of the valley of Mindo, which is particularly known for its exceptional natural beauty that attracts many visitors who like the wildlife, colorful birds and unique nature.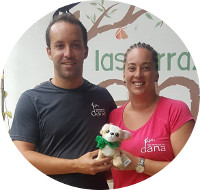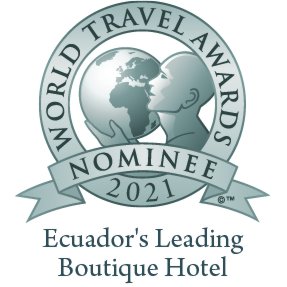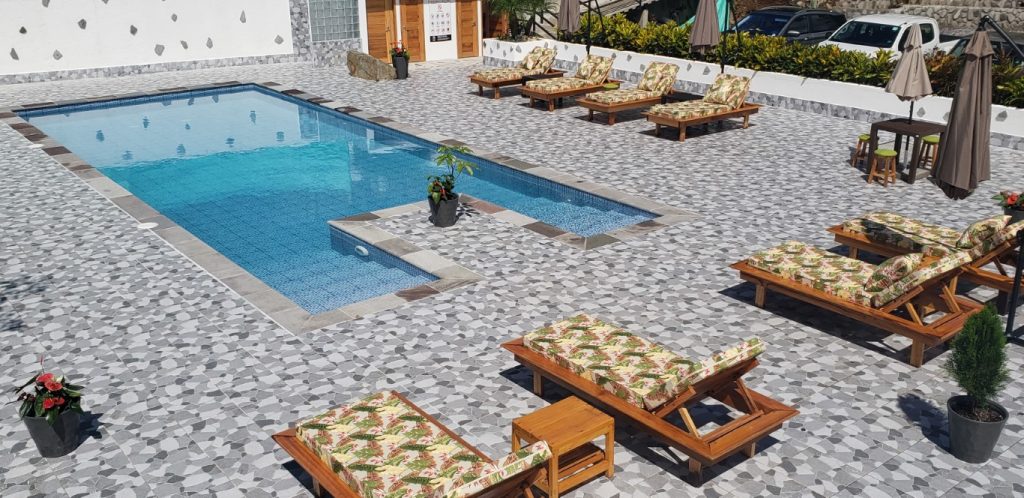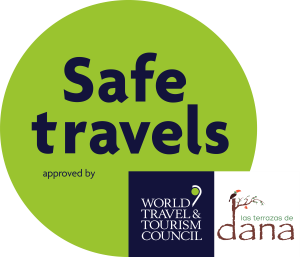 COVID-19 Test prior to your departure back home?
Tests can be done 1 hour from Mindo in "Mitad del Mundo" area or airport before your departure!
Contact us with any question you have!
Book your GALAPAGOS CRUISE with us to save more than
$1,000+ in Mindo All Inclusive Programs
by Las Terrazas de Dana Boutique Lodge & Spa

Best hotel in Mindo Cloud Forest based on Tripadvisor and Booking.com

Our hotel is ecofriendly with sustainable practices.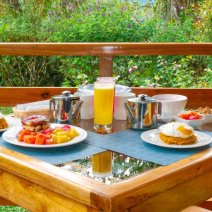 Breakfast served in your private terrace!
Enjoy being surrounded by birds.

Free Coffee Station
We have free Coffe, tea and water refill station at the restaurant

Free Wifi
We have free WiFi in our bungalows and common areas of the lodge.
We can organize transfers from Quito, International Airport or other places in Ecuador with our trusted drivers from Mindo.