- Our Bungalows -
Enjoy breathtaking views from your private terrace while being frequently visited by hummingbirds and butterflies!
- Massage service -
Why not relax with a massage in your private cabin?
Best massage in your private bungalow with birds chirping and singing!
We use handmade organic products from the finest ingredients in Ecuador for our massages.
Our massages are approximately 50-60 minutes and include a juice of your choice at the end.
* To book your massage in advance is recommended.
* Payment with your credit card in hotel bill!.
1- Essential oil massage.
It is a relaxation massage, with gentle hand work and essential oils. Your body feels relaxed and hopefully you will feel serenity, harmony and peace. It will reduce your stress and stimulate your circulatory system.
Cost: $45
2- Chocolate massage.
This treatment is based on "National Fine of aroma" pure cocoa which is the best kind of cocoa from Ecuador. The body gets a thinner and leaner look than before the treatment, the polyphenols in cocoa delay the ageing process, causing you to look younger. Also dead skin cells are exfoliated and the pores of the skin get detoxified.
Cost: $50
3- Coffee massage.
We make this massage with ecuadorian coffee. This treatment is a skin-healthy exfoliator. It improve texture and makes the skin softening. Coffee is very rich in antioxidants and surprisingly has a far higher content than even fruits and vegetables. This makes it a great remedy for skin damage caused by UV rays from exposure to the sun.
Cost: $50
4- Mixed Coffee and Chocolate massage.
This massage mix the power of Coffee and Chocolate massages together.First treat your skin with a a coffee exfoliator. After that, chocolate will make your skin softer and to look younger.
Cost: $55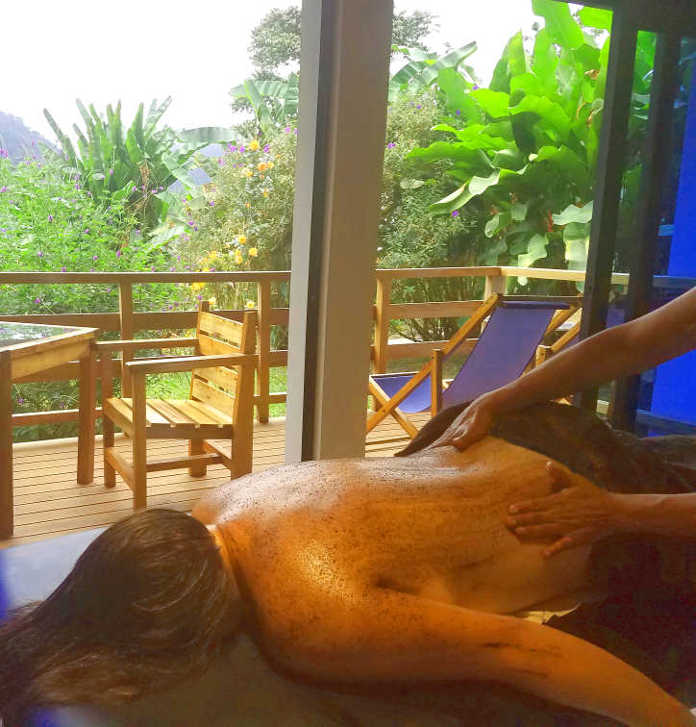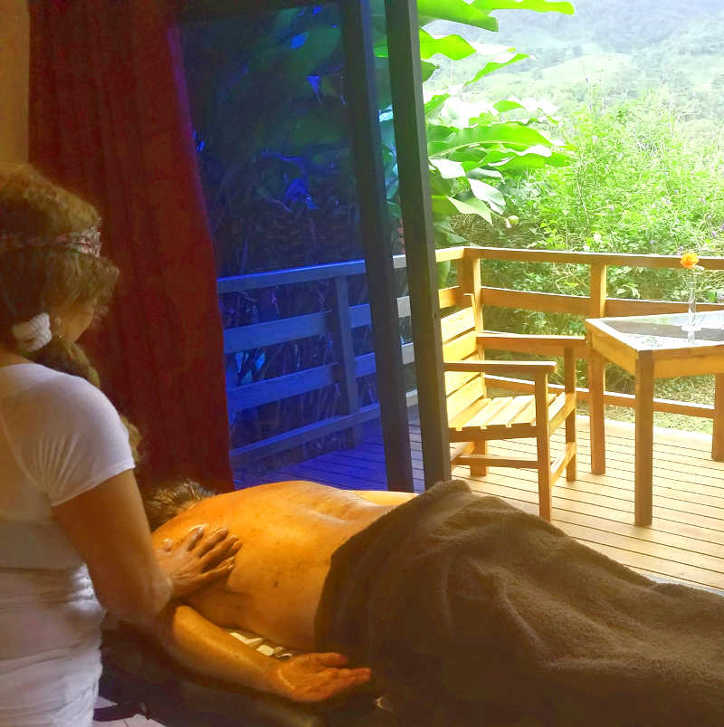 - Our Restaraunt -
Our lodge has a beautiful dining area available to you most of the day. You can choose to have breakfast in your bungalow, or in our main building. We have a new menu everyday and wines and liquors available as well!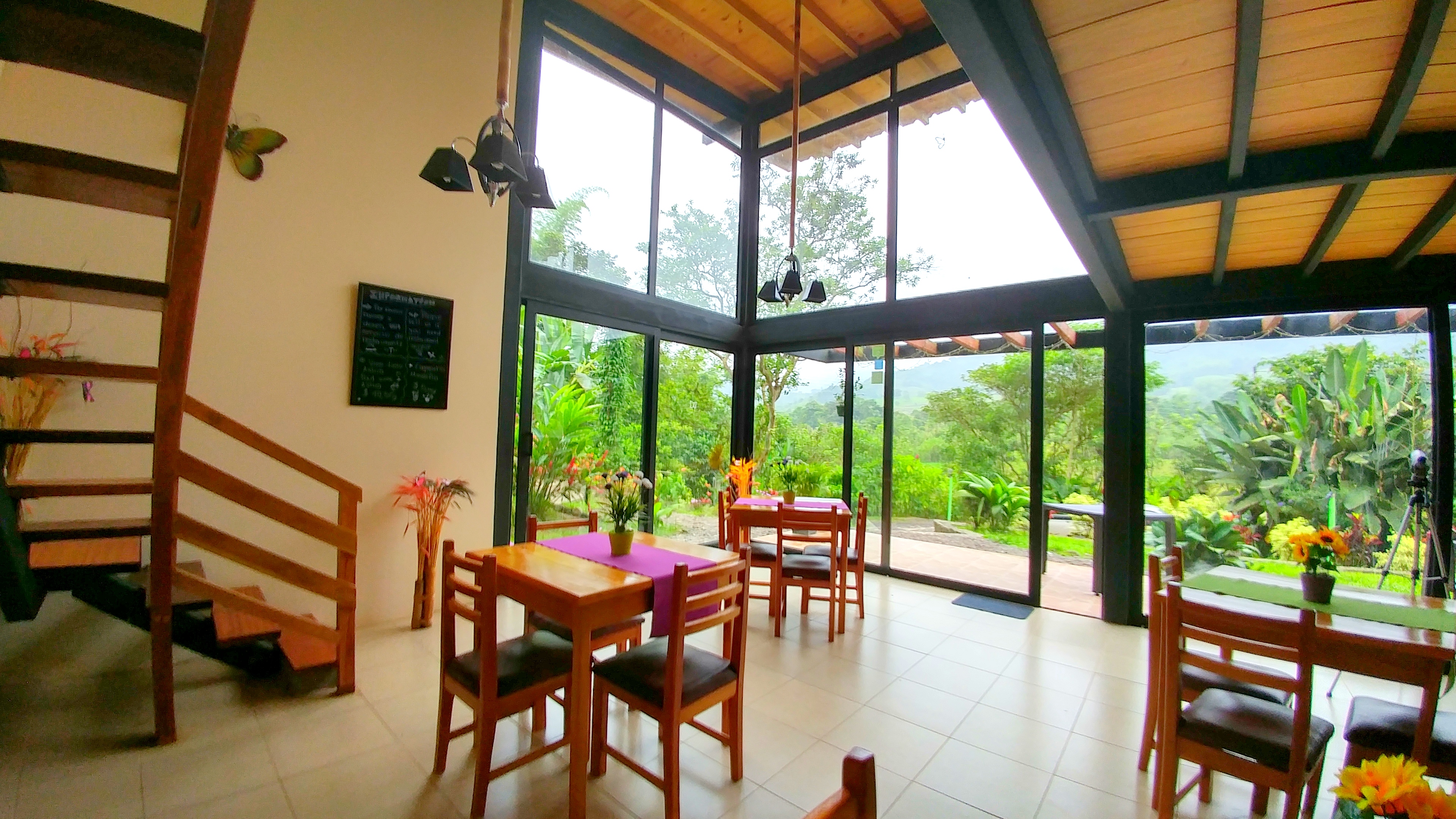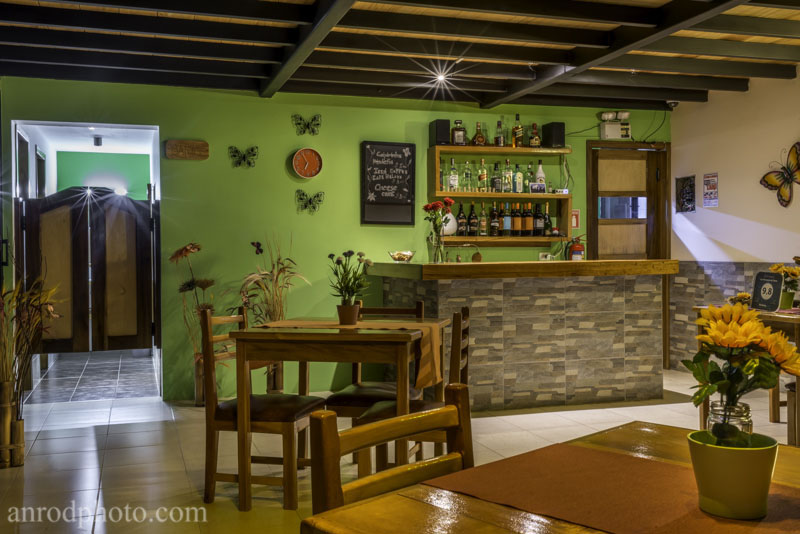 - Ecologic side of our eco-lodge -
- Take A Tour -
We are proud to present you a new place to relax and enjoy in very beautiful nature. Our lodge is a pioneering ecolodge with modern design where the latest technology in metal frame construction and traditional construction blend. It's a sustainable building that takes care about ecology and the environment. 2 rooms are located in the main building at the top, where there is also the restaurant. There are 4 bungalows with spectacular view of the valley of Mindo, which is particularly known for its exceptional natural beauty that attracts many visitors who like the wildlife, colorful birds and unique nature.
Hello! My name is David Brito. I founded Las Terrazas De Dana Lodge with the help of my parents and my sister. I am from Canary Islands (Spain) and look forward to meeting you here in beautiful Mindo Ecuador!